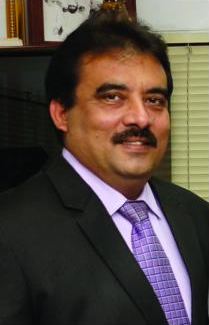 Welcome and thank you for visiting our school's website to learn about our curriculum, activities and services we graciously offer.
At MISB, we partner with parents and the community to ensure student success. We hold ourselves and students accountable for their academic performance. The kind of education we impart to a child at MISB lays the foundation of life and shapes its destiny. That explains all our concerns and anxieties of education. It is with a strong commitment to the quest for excellence in the field of education, that MISB was established and is making rapid progress in enhancing its potential and changing its outlook towards providing better resources required to impart the best all round quality education laced with morality.
Strategic planning and pragmatic approach must be the rationale behind any experimentation in the field of education. It is a matter of pride for everyone associated with MISB that we have evolved and successfully implemented a system which caters for the social, moral, physical and emotional development of our children. I am delighted to note that the years of thoughtful and result oriented work has started yielding good returns. The high quality of work is visible in every undertaking. MISB will not be complacent with this achievement but strive harder to improve and sustain its level of efficiency. The vision, support and guidance of the Management Committee continue to be a great source of inspiration for all our endeavours. The opportunity of collaboration between teachers, parents and students creates a harmonious and efficient environment that nurtures students for the society. Each one of my staff members has given them the chance to work, to play, to dream and to achieve their goals.
There are challenges ahead of us, however, as I often say, together we can truly make a great difference. Keeping this in mind, the MISB family continues to remain committed to achieve both our vision and mission and I am certain with the blessings of His Holiness Satguru Jagjit Singh Ji and with the support of the management, staff, parents and students the school will reach greater heights in the years to come.
We are proud to inform you that the School has met the required Standards for accreditation and has been jointly accredited by Education Development Trust (EDT) formerly CfBT and Sor Mor Sor at Bronze Level on May 23,2014.
We believe our website will provide you with the information you are looking for or better still, do drop in and take a tour to know more.
Dominic Desmier
Principal